---
You will attend the tests and races from your terrace/box located in the Beau-Rivage climb or the straight start and finish line with panoramic view on 70% of the circuit.
---
CASINO ASCENT
You will overlook the Casino slope where the F1 will accelerate after the spectacular bend of Sainte Devote,scene of many racing incidents. You will also enjoy a panoramic view of the harbor facing the yachts, the giant screen and 70% of the circuit. The best point of view to see a nice sequence from the Ste Devote bend until the Rascasse bend and the efforts of drivers behind the wheel. Capacity from 10 to 60 people. In exclusivity or for Individual.
---
START/FINISH LINE TERRACE
Located above the start and finish line, you will enjoy a panoramic view on the port of Monaco and 70% of the circuit, from the start line to the casino ascent, then the exit of the tunnel until the turn of the Rascasse. Whatever terrace you choose, our great experience guarantees you an optimal view.We have the exclusivity on many terraces with different capacities in the residences Palais Héraclès, Shangri-la, and Ermanno Palace ( Capacity from 10 to 150 people). In exclusivity or for Individual.
---
---
VIP access badge to your terrace for Saturday and Sunday
Hostesses and catering staff
Follow-up the races from your terrace in front of the giant screen
High-quality lunch served at your table
Open bar, and TV channel
Assistance
Nota: You can have 1 person different for each day
Option: Organisation of your entire stay
---
Package Ligne Droite de Départ
PRICE/PERSON (VAT 20%)
Friday: 960€ or 800€ without VAT
Saturday and Sunday: 2 970€ or 2 475€ without VAT
Sunday only: 2 700€ or 2 250€ without VAT
Friday, Saturday and Sunday: 3 540€ or 2 950€ without VAT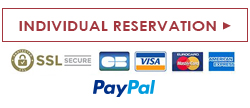 ---
Package Montée du Casino
PRICE/PERSON (VAT 20%)
Friday: 900€ or 750€ without VAT
Saturday and Sunday: 2 760€ or 2 300€ without VAT
Sunday only: 2 550€ or 2 125€ without VAT
Friday, Saturday and Sunday: 3 360€ or 2 800€ without VAT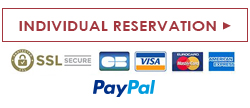 ---
Shangri-la Terrace
Exterior example
Shangri-la Terrace
Interior example
---
Héracles Terrace
Exterior example
Héracles Terrace
Interior example
---
Beau-Rivage Terrace
Interior example
Beau-Rivage Terrace
Interior example
---
Ermanno Terrace
Exterior example
Ermanno Terrace
Interior example
---
---
Other Monaco Grand Prix packages
---
---
---